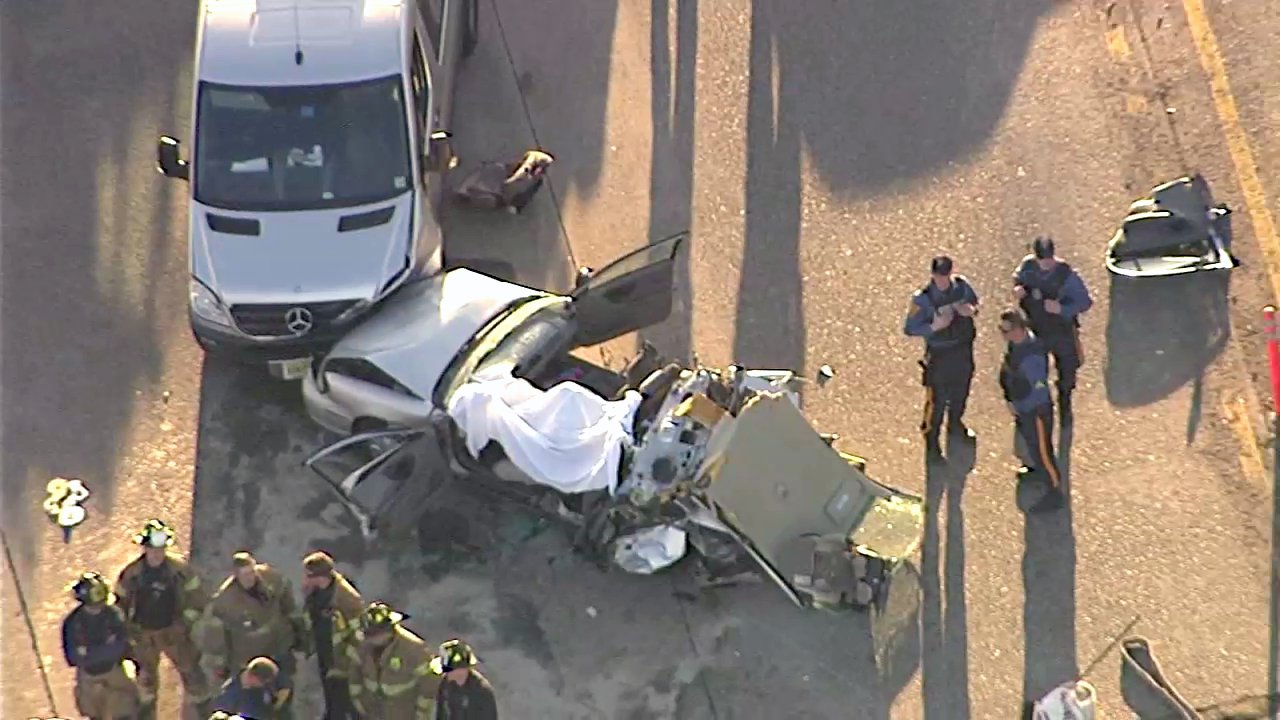 Jersey City, N.J. –The New Jersey State Police are investigating a three-car crash that injured two and killed Timothy O'Donnell, 48, and Bridget O'Donnell, 6, both of Bayonne, N.J.
On Monday, February 22, at 3:19 p.m., troopers responded to a three-car crash westbound on the New Jersey Turnpike at Interchange 14C in Jersey City.  Based on the preliminary investigation, detectives determined that Timothy O'Donnell, who was driving a 2001 Chevrolet Malibu, was slowing with traffic in lane 10 at the tolls.  Scott Hahn, 36, of Hamilton, N.J., was driving a 1998 Mercedes-Benz when he rear-ended O'Donnell's car.  As a result of the impact, O'Donnell's car traveled through the tolls and entered the eastbound lane.  Eliasar Morales, 51, of Bayonne, N.J., was driving a 2013 Mercedes-Benz eastbound when he struck the O'Donnell car, which was in his lane of travel.
Timothy O'Donnell was pronounced deceased at the scene at 3:41 p.m.  Bridget O'Donnell was transported to Jersey City Medical Center where she was later pronounced deceased at 3:43 p.m.  Scott Hahn was transported to Jersey City Medical Center with moderate injuries, and was last listed as in stable condition.  Eliasar Morales was transported to Bayonne Medical Center where he was treated for minor injuries and later released.
This is an active and ongoing investigation. There are no charges at this time.
A Fundraiser Website has been created to help the family of Mr. O'Donnell at the following address: https://www.youcaring.com/pam-o-donnell-526751