Here is the latest newsletter from Hoboken's Ward 4 Councilman Ruben Ramos: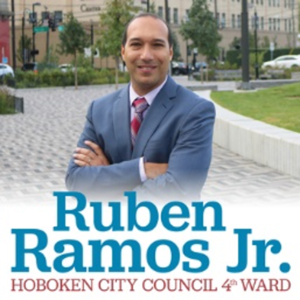 Dear neighbors,
Hope the new year is treating you and your family well!  I wanted to give you all a few updates on various happenings in and around our ward and across Hoboken.
38 Jackson Street Construction (Chambord Building)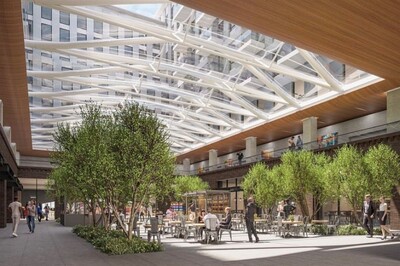 In early January I received a number of complaints from neighbors about the demolition occurring at the site.  I worked closely with the construction code and city administration officials to address those concerns and ensure the construction contractor adheres to all protocols set forth by state and municipal construction codes. Unfortunately, constructing a building is a noisy and disruptive process but we will do everything we can to make sure the quality of life and integrity of surrounding structures is maintained. If any neighbor continues to have concerns, please reach out to me or our construction code official Mario Patruno at
mpatruno@hobokennj.gov
.
Hoboken Housing Authority Redevelopment Plan (Update)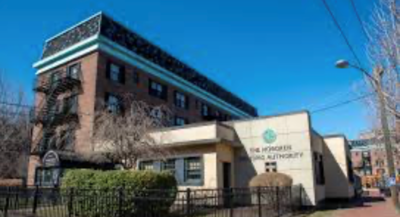 The "Request For Proposal" and interview process has been completed and the City Council is hoping to award a contract to
Heyer, Gruel & associates 
tonight at our February 1st City Council meeting. The Department of Housing and Urban Development (HUD) has given us a six month mandate to complete the planning process. Public meetings will be conducted at a "fast and furious" pace in order for us to complete this process in the timeframe required by HUD. We are one step closer to delivering the quality housing upgrades that our HHA residents justly deserve and I hope that everyone continues to stay involved in the planning process.
New Stop Signs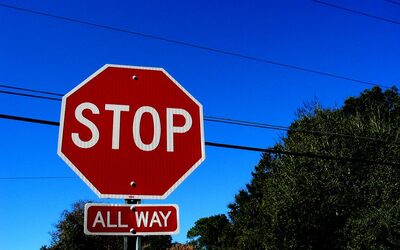 One item that we are very cognizant of is keeping pedestrians safe while crossing the street. Over the past six to eight months our traffic professionals in collaboration with Hudson County officials conducted a number of "Warrant Analyses." A Warrant Analysis is the process a government is required to conduct to receive the necessary approvals to place a stop sign at an intersection. A number of intersections were studied but these are the intersections that have been approved and we will be voting on the First Reading (of two) for the ordinance to make these additions tonight at our February 1st Council Meeting
8th Street/Monroe Street (City)
7th Street/Monroe Street (City)
8th Street/Clinton Street (City)
9th Street/Clinton Street (City)
1st Street/Jefferson Street (County)
1st Street Willow Avenue (County)
1st Street/Bloomfield Street (County)
Newark Street/Bloomfield Street (County)
City Launches new recreation & facilities reservation request system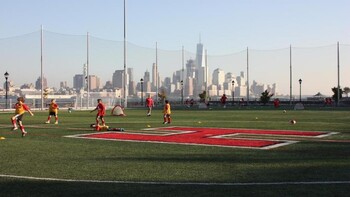 Recreation for all ages is a huge part of our community so to help streamline the registration and reservation process the city will now be using "RecDesk" City of Hoboken > Home (recdesk.com). The new system will allow for easier registration for recreation programs, submit online payments and allow individuals to submit requests to reserve spaces. There are always hiccups when a new system is launched so please reach out if you have any issues.
800 Monroe Survey
The city recently began a public process to collect input for future uses of the 800 Monroe Street site recently acquired as part of the Monarch Settlement. I for one will be advocating for a community pool to be included so please complete the survey to include your voice. Yes, there has been a sketch design made of park but that is NOT the final design, this process will dictate that.  
http://www.hobokennj.gov/800-monroe-survey
The Hoboken Fires Exhibit at the Hoboken Museum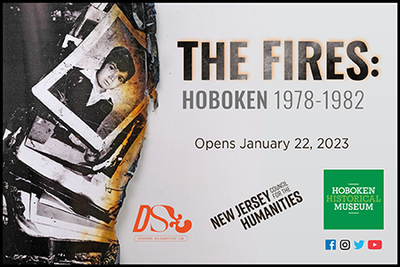 In the 1970's and early 1980's, there were a series of suspicious building fires in Hoboken that killed dozens of Hoboken resident.  It was believed that the fires were arson, set intentionally to remove long term, low rent paying tenants – mostly of Puerto Rican descent and many children.   The Hoboken Historical Museum has a new exhibit that focuses on the fires that occurred between 1978 and 1982 that killed 56 people and left 8,000 homeless.  I encourage everyone to see this exhibit.  You can learn more about it on the museum's website. 
The Fires: Hoboken 1978-1982 – Hoboken Historical Museum (hobokenmuseum.org)
.  In order to move forward, we need to understand our past.
Ranked Choice Voting and "Rank the Restaurants" Event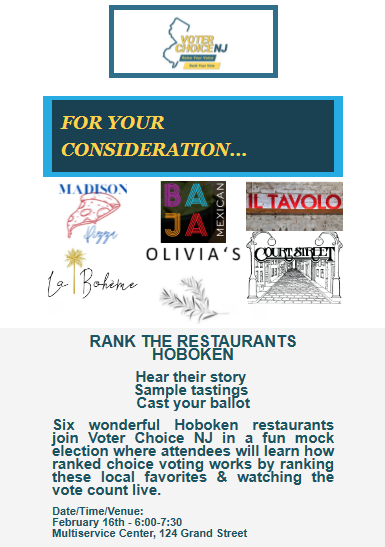 On February 16th from 6-730 you can taste food from restaurants from each of Hoboken's six wards and learn more about Ranked Choice Voting at the same time.  La Boheme will be representing the 4th ward and the other five restaurants are Madison Pizza Lab (1st), Baja (2nd), Il Tavolo (3rd), Olivia's (5th) and Court Street (6th).  Each restaurant "candidate" will make its pitch, and you will then rank each one and experience live how Ranked Choice Voting works in selecting the winning candidate.  Hoboken passed a trigger ordinance in December 2021 that gives voters the right to adopt Ranked Choice Voting when the State of New Jersey allows for it.
Hoboken Public School District Pre-K Info Session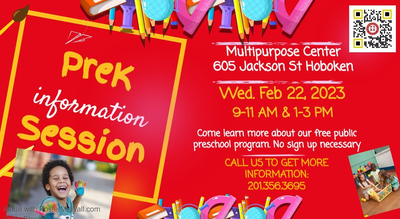 On Wednesday, February 22 the Hoboken School District will be hosting an information session about Hoboken's free public school preschool program.  There will be two sessions held at the gym at 605 Jackson St.– either 9-11am or 1-3pm.
_____________
Hall of Fame Football Coach Bill Parcells once said "The best ability is availability" when  describing a football player. As your City Council representative, I've done my best to adopt that philosophy to my public service. I've been fortunate enough to be invited into your homes, meet for coffee, attend meetings and walk the neighborhood with you to hear concerns or answer any questions you may have. So please reach out via phone
201-401-7947
, text or email
councilmanramos4@gmail.com
. Hope to hear from you soon!
Councilman Ruben Ramos
Hoboken City Council, 4th Ward
Real Leadership for a Better Hoboken