Hoboken's 2nd Ward Councilwoman Tiffanie Fisher, in the first of 2 newsletters, breaks down the proposed, new high school which goes to a public referendum vote on January 25:
December 23, 2021
Dear friends and neighbors,
I wanted to get you some additional information to consider over the holidays and as you go into the next few public sessions on the BOE's proposed New High School. There is a lot so I am breaking this into two newsletters – Part I and Part II. I recognize this is the eve of Christmas Eve and most of you are busy with preparations for the holidays.  I will also resend in the New Year.
Thank you to all who have reached out to me over the past few weeks to discuss.  I can tell you that I have learned from each conversation I have had.  I am comforted that the key takeaway from all the discussions is that there is a shared agreement within our community that we want the best education possible for Hoboken children.  And it is that key takeaway that I am confident will prevail in the end.
So let's see if I can help fill in some blanks with information I have gleaned in this process.  In this Part I, I am covering the following:
Costs to Taxpayers: How Much to Build and Maintain
Process: Referendum Election Day Is January 25th – Be Ready
In Part II, which I will send next, I will cover:
The Proposal: Getting Two Schools
The Enrollment Wave: It's Real
The Building: Behind the Design and Community Amenities
So let's get started.  What I have been asked the most about is the $$$ so I will start there…
COSTS TO TAXPAYERS:
HOW MUCH TO BUILD AND MAINTAIN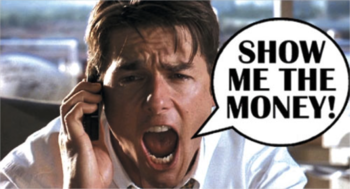 How much does this proposed New High School cost taxpayers?
~$330 million which is total cost paid over 30 years including 2.2% annual interest* on bonds
$241 million is the maximum cost to build*
~$11 million is the annual principal and interest payment which equates to:

20.3% increase to school taxes (using 2021 levy of $54.2M) which currently represent about 28% of our total tax which means a…
5.7% increase to your total tax (using 2021 tax rate)
$93.33 per 100,000 of your property's assessed value*
*provided by BOE, all else I calculated
If you are a property owner, the annual cost to you for each of the next 30 years would fall somewhere in the following range based upon the Assessed Value (AV) of your property:
$2,000,000 AV = $1,867/yr
If you are a renter, then your landlord will determine what cost, if any, to pass on through your rent, but here are a couple of examples of the tax increase for owners of residential rental buildings across Hoboken (per unit, annually):
109 Willow – $1.6M Assessed Value / 20 Units = $74/unit
906 Willow – $2.0M AV / 13 Units = $144/Unit
400 Clinton – $27.9M AV / 133 Units = $199/Unit
225 Grand – $2.5M AV / 8 Units = $292/Unit
300 Grand – $31.6M AV / 99 Units = $299/Unit
50 Bloomfield – $38.5M AV / 117 Units = $307/Unit
1101 Adams – $60.4M AV / 170 Units = $332/unit
800 Madison – $80M AV / 224 Units = $333/unit
1 Independence Ct. – $75.1M AV / 185 Units = $379/unit
2 Fourteenth – $102.9M AV / 260 Units = $369 / unit
The differences in amounts per unit generally vary because the rent- controlled properties with lower historic rents have a lower assessed value per unit than a building with rents closer to current market.  It goes without saying that this has affordability impacts to many in Hoboken.
What is included in the $330 million?
The BOE have not provided a construction budget nor future cost and revenue projections but this is what we have learned so far:
$241 million for construction of the building which according to the BOE includes a large contingency / cushion to ensure there is not a scenario where they would have to return to voters for approval to raise more money to complete the project.
Approximately $90 million for interest costs on top of the $241 million construction costs.
It does not include small items like computers or chemistry equipment which would need to be purchased separately.
It also does not include any additional costs to staff, operate and maintain the new facility and its amenities in the future.
Of note:  By statute, the bond proceeds can only be used to fund the construction or to repay debt.  So if the cost to build the proposed New High School is less than $241 million, the bonds would debt / debt service would be reduced with a concomitant reduction in annual taxes.
What are the future costs and estimated tax increases to fund the incremental and ongoing costs of operating and maintaining the proposed New High School?
The BOE has not provided any future estimates of costs, revenues and needed enrollment to support the proposed New High School.  Concerns raised are that the operation and maintenance of state of the art facilities like theaters and hockey rinks and science labs often require more specialized staff and equipment that cost more.  And these costs will be realized day one, yet the expected increased enrollment to help cover these costs will take time to realize.  So the questions remains: What, if any, future tax increases will be required to fully operate the proposed new High School?   
Is Hoboken's free pre-k program at risk with this bonding?
Several have expressed concerns that if Hoboken demonstrates that its taxpayers can afford to pay for a $241 million school, then it no longer would qualify for the funding it receives as a former Abbott district for our free pre-K program that many in our community, especial our more vulnerable, rely on.  For those less familiar, Hoboken is one of 31 districts in the state who receive funding to provide free pre-K education that was determined by the Supreme Court of New Jersey in 1992 and based upon economic need in
the series of "Abbott" court cases
.  Although Hoboken now stands out as a well-funded community, Hoboken Superintendent Dr. Johnson indicated at the meeting that the risk of losing the funding for the pre-K program was very low as it would take a court ruling to undo / amend Hoboken's former Abbott status.
PROCESS:
REFERENDUM VOTE IS JANUARY 25TH – BE READY!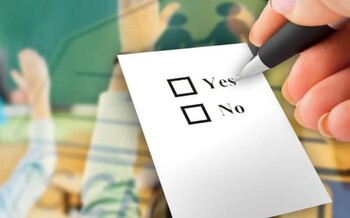 The BOE voted unanimously to put the proposed New High School and the necessary $241 million of bonding on the ballot to be voted upon by Hoboken registered voters on January 25th.  This means:
the proposal can't be changed prior to the vote on January 25th, and
voters only have a choice to vote the proposal "up or down" (yes or no).
The lack of public input afforded to Hoboken residents before the proposal was placed on the ballot means that only those Hoboken taxpayers who are registered to vote in Hoboken can have a say in this decision, not all taxpayers.
If the proposed New High School is voted down on January 25th, BOE President Angley did say at the December 7th meeting they would come back with a modified version within 12 months.  As such, you need to educate yourself on the project "as proposed" before January 25th and vote in one of the following ways:
YES, if you are 100% on board and love it as proposed!
NO, if you don't support it or would like to see the BOE come back to voters with a different and/or less costly version in 12 months.
The BOE has provided the following information about the project on their website to help voters get more informed before the referendum vote including:
A FAQ document that is "live" that the BOE is continuing to update and provide more information.
The BOE are also hosting the following 3 additional public meetings in 2022:
Thursday, Jan. 6th – 7pm in person at Hoboken High School, 800 Clinton
Thursday, Jan. 13th – 7pm Virtual, VIA Zoom (details to follow)
Monday, Jan. 17th – 7pm in person at Hoboken High School, 800 Clinton
This referendum vote will be like any other election in Hoboken:
Vote By Mail ballots and sample ballots will be sent as early as next week
On January 25th:

polls are open from 6am to 8pm.
If you are registered to vote, you vote at your polling location
If you are not registered, then
you can on register or before January 3rd
to be able to vote on January 25
th
.  If you are leaning in a direction and don't vote, then you are effectively voting in the opposite direction.  This is a small turn out election – the opposite of a presidential election.  This is the kind of election where EVERY VOTE MATTERS THE MOST!
Where I have seen and received close to consensus, and I share those views, is that this process feels compressed and light on the kind of information that would be expected to make an informed decision on what is the biggest taxpayer funded investment Hoboken has ever experienced – 1/3 of a billion dollars.  I have consistently raised this type of concern since I was elected to City Council in 2015 about large, often controversial issues, like out of scale redevelopment projects, that are put for a City Council vote before the public is sufficiently informed.  I would have liked to have seen the process not be pushed over the holidays and at the end of the year that has exhausted all of us with COVID.  But that is not our choice –
our choice is to get as educated as possible on the proposed New High School so we are ready to vote in the upcoming referendum on or before January 25th – Yes or No.
This is an important one, so please forward to everyone you know, especially anyone you know with affordability concerns. 
And "you're welcome" for cutting this into two parts (imagine how much longer it would have been had it all been included in one….). Feel free to email me at
councilwomanfisher2@gmail.com
or call me at
201-208-1674
to discuss what you have read or anything else that is important to you.
TiffanieFisher
Hoboken City Council, 2nd Ward
Engage. Inform. Advocate.
"More Voices are Better"