Hoboken's Second Ward Councilwoman Tiffanie Fisher released her latest newsletter this afternoon.  The Councilwoman encourages residents to attend two, virtual community meetings this week.  Tonight's meeting focuses on the redevelopment of the Neumann Leathers Building site, while Wednesday night's meeting is about the Marshall Street Substation.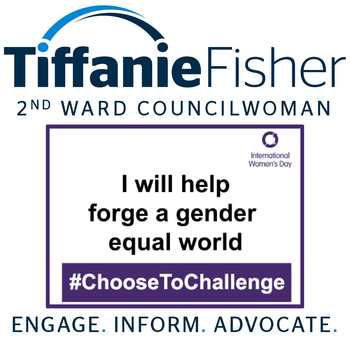 Dear friends and neighbors…
Two up and coming, interesting meetings I wanted to make sure you are aware about.
Tonight 3/8 at 7pm – a virtual public meeting for the rehabilitation and redevelopment of the Neumann Leather building.  The architect John Nastasi will be presenting revised plans for what is a transformative project.  To watch / join: via City website, YouTube, Facebook, or Zoom.
If you do not know by name, the Neumann Leather factory is a historic building in Hoboken that is located between Observer Highway and Newark Street from Willow going north to about Grand.  Parts of the building were built in 1863 and a portion of the building will be preserved as part of this redevelopment.  Tune in to learn more.
Current: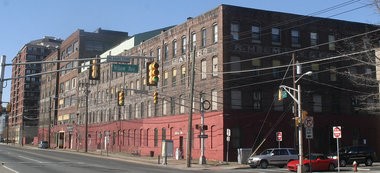 Planned: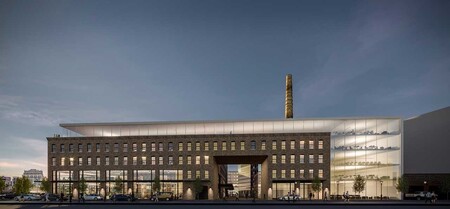 Photo credit: Nastasi architects
Wednesday Night 3/10 at 7pm – a virtual public meeting for what is known as the "Marshall Street Substation" site located at 2nd and Marshall.  In 2017 as part of the agreement for PSE&G's new substation next to Shop Rite, PSE&G vacated its former site and gave the site to the city of Hoboken.  This meeting will be to discuss potential plans for this site.  Rutgers did an Alternative Analysis report last year that you can find and review here.  Personally, and I know I don't live in that area, I think the City should incorporate into any plans initial uses as swing space to support the rebuilding of Connors Elementary which is a block away and also to assist in the planned rehabilitation of the HHA.  To watch / join: via City website, YouTube, Facebook, or Zoom.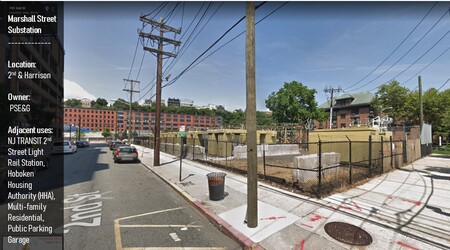 Also… New Lyft Bike Share program approved at the 3/3 meeting.
  You should expect to see bikes on the ground as early as mid-April / May.  Thank you to the 278 people who responded to the email I circulated last week.  Your input was very valuable.  It basically confirmed what I thought – that your biggest E-bike concerns are with sidewalk riding, not stopping at intersections, and not enough police enforcement. We are attempting to address these concerns with the proposed ordinance prohibiting E-Bikes from riding on sidewalks, parks and certain portions of the waterfront walkway.  This passed 8-1 on first reading (Cohen voted against).  It will be voted on second reading on 3/17.  Also, Chief Ferrante spoke and committed HPD to being part of the enforcement solution which will also include HPU enforcement officers.  I am confident that combined they will be able to help mitigate the safety concerns around the new pedal assist bikes. If interested, you can view the results of the survey yourself by clicking here: 
EBIKE SURVEY RESULTS
.

Today is International Women's Day (and March is Women's Month).  This year's theme is "#ChooseToChallenge" which encourages people to challenge any gender biases that they see or experience.  With Challenge Comes Change.
I did not grow up pushing for women's equality.  But like many women, it found me somewhere along the way.  And this year's theme resonated with me.
It was just 50 years before I was born that the 19th amendment was ratified, where women were given the right to vote.  And it was the people who #ChoseToChallenge the status quo that made this happen.
It was just 10 years before I was born that my grandfather told my mom that women shouldn't go to college.  So my mom made sure that I did.
It was in my early 20's, 30 years ago, that men in leading roles where I worked told me my sweater was too loose and my skirt was too long, at the same time the Anita Hill hearings were going on.  I wrote an entrance essay on "expanding my perspective" and went to graduate school.
It was 25 years ago when my bosses at an investment bank told me I couldn't wear pants to work.  A female colleague and I confirmed with HR that this wasn't true.
Around that time I was told I could not go to a closing dinner for a transaction that I led because they were going to attend a strip club afterwards.  I made sure this didn't happen again.
It was 20 years ago when my boss at the same investment bank told me to tell a female junior analyst that her sweater was too tight and her skirt was too short (read that again).  I said no way.
It wasn't until 16 years ago that I finally found an amazing female role model in a senior, leading role and it was actually part of my decision to join that company.  I didn't realize the profound impact having women in senior roles really meant until then – it brought an appreciation of diverse thinking and approach and it meant broader representation.
Just 12 years ago, following in the footsteps of more and more who forged the path before me, choosing to challenge and break barriers, I entered the "C-Suite" and became a CFO and hopefully continued to help expand the path for other women.
And just 5 years ago, I was elected into a community who had already elected its first female mayor of Hoboken and I was surrounded by many other female council colleagues and role models.  I feel so lucky.
It was seeing "ChooseToChallenge" this morning that made me think of my own history and how grateful I am for all who came before me and "ChoseToChallenge" and all the strong women in my own life.  Without them I honestly would not be here and we would not have seen the changes that have been made over the last century.  As I sit and see the
profound impact this pandemic has had on women in particular
as well as what is going on with Governor Cuomo, I sadly feel like we have taken a step backward and all now need to step up and do more.  So on this International Woman's Day, please think about how you can be the person that #ChoosesToChallenge for the women who are important to you and for those you may meet or need someday.
Thank you for listening to what turned into a bit of a soapbox. Remember that #MoreVoicesAlwaysMatter.  Please feel free to email me at
CouncilwomanFisher2@gmail.com
or call me at 201-208-1674 to discuss what you have read or anything else that is important to you.  Be safe and have a great rest of week!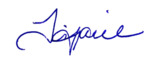 Tiffanie Fisher
Hoboken City Council, 2nd Ward
Engage. Inform. Advocate.
"More Voices are Better"
===========================================
Do you have a news-tip or want to share a story with us? Please Fill out the following form. Anonymous tips are also welcome.