A petition drive is underway to protect Liberty State Park "from another privatization attack."  This morning, FBW Better Waterfront, tweeted out the plea, urging people to sign the petition which asks Governor Phil Murphy and the New Jersey legislature to pass the LSP Protection Act.  The bill's primary sponsors are Assemblyman Raj Mukherji, Assemblywoman Angela McKnight and Assemblyman Nicholas Chiaravoaloti, all from the Hudson delegation.
So far, more than 19,000 signatures have been received.  The latest attempt at privatization focused on an expansion plan by the owner of the Liberty National Golf Course.  The bill cleared the State Senate in last year's session, but died without being posted by Assembly Speaker Craig Coughlin.   It was reintroduced on the first day of the new Legislature in January, 2020.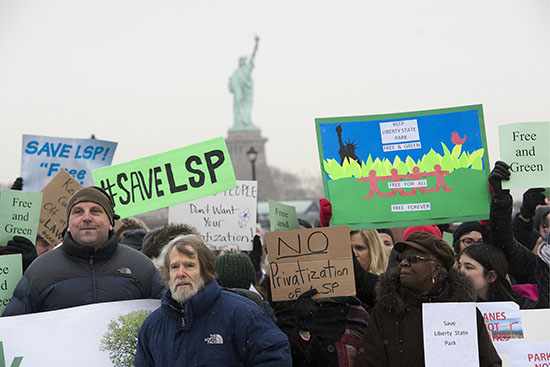 HUDSON TV CONTEST READ BELOW
========================================================================
EARN $$$ WITH YOUR PHOTOS OR VIDEOS
Once a month, Starting Jan 1st, 2022, We will be giving away up to $300.00 dollars for photos or videos of breaking news that get the most engagement on our Social Media pages.
To Participate, Please send us an email to info@hudsontv.com with your name, phone number, and photos or videos of breaking news with a brief description of the location and time taken.
Please note the following:
You must own the content.
Photos or Videos published on social media pages or any other news outlets, DO NOT qualify.
Good luck to All.