In her latest newsletter to constituents, Hoboken's 2nd Ward Councilwoman discusses the Rebuild By Design construction and why work is shifting to the northern end of the city on Thursday: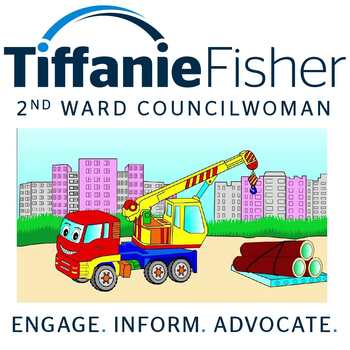 Dear friends and neighbors,
A few things for today:
REBUILD BY DESIGN CONSTRUCTION
MOVING TO NORTH END STARTING THURSDAY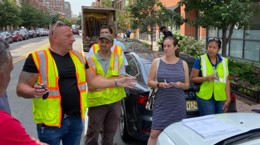 Due to a small accident at the southern Rebuild By Design construction site (a truck backed into a PSEG utility box), they are shifting efforts and work is moving to the northern site.  What was supposed to begin at some point in November-ish, is now beginning this Thursday on Hudson between 14th and 15th.  I toured the site with the DEP team and invited the managers from the neighboring buildings that will be most impacted.  Because of the disruption to the area, the DEP offered to have a community meeting to review the work that will be done and address any resident's concerns.  Although everyone is invited, IF YOU LIVE IN THE BUILDINGS ADJACENT TO HUDSON BETWEEN 14TH AND 15TH, AND ESPECIALLY IF YOU FACE THIS BLOCK, OR IF YOU REGULARLY DRIVE THIS BLOCK – PLEASE PLAN TO JOIN THE ZOOM MEETING:
And please forward this to any of your neighbors who you think may be impacted.  The administration has sent out a nixle on this but was light on the details of the actual work to be done that will be disruptive to the area.
In a nutshell, the work being done is to separate the combined sewer pipes that include both rainwater and sewerage into two, distinct pipelines.  In this area they will be digging (more like jack hammering) a hole about 15' in diameter on Hudson directly across from the entrances to 1400 and 1425 Hudson St.  And a large crane will be positioned just north of the hole that will ultimately deliver the large separation structures.
The work begins Thursday, July 21st and is expected to take four weeks.
It will require the full closure of Hudson between 14th and 15th to all traffic except for those who park in the two parking garages at 1400 and 1425 Hudson.
There will be no parking allowed on the street during the duration of the project.
Expect jack hammering to occur daily from 8am to 10am after which they will work in the area that has just been cleared.
There will be a 24/7 generator operating to support de-watering efforts (where they constantly remove any water from the site – think of when you are at the dentist and they have the little suction machine going the entire time you are having work done).  This will create a hum, but the noise level will be monitored throughout.
The crane will be delivered and set up on Wednesday, July 28th.
Once the work is completed in this area, activity will move to 14th street culminating at 14th and Washington.  This work will be much less invasive and more like typical water system / pipe installations and repairs.
There is no good time to do this work, but by summer's end this work will be behind us.
SUDDEN ONSET OF SINKING ASPHALT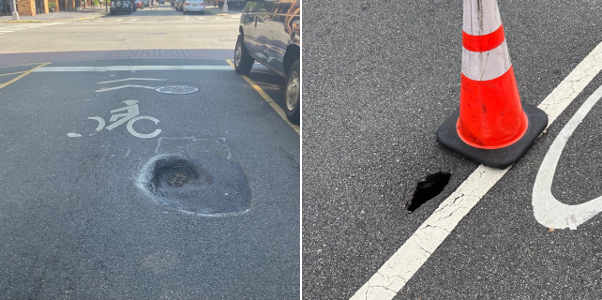 In the last few days, I have received concerns about several areas across the 2nd ward where the asphalt looks to be sinking.  One on Bloomfield, just before 14th, one on 14th across from the post office, and one on Washington across from the Little Grocery.  I have made the city aware and they will be addressing these today.  In all cases there are cones on the depressions / holes.  Please do not move them.  Not only do we not want to make them worse, but they are low enough to potentially cause damage to a car (I drove over the one on Bloomfield).
If you see something like this anywhere in the city, do not hesitate to let me know or file a 
311 complaint
 with the city.