Hoboken's 2nd Ward Councilwoman Tiffanie Fisher just posted her latest newsletter, and she's seeking public input on several topics ahead of Wednesday night's virtual, City Council meeting: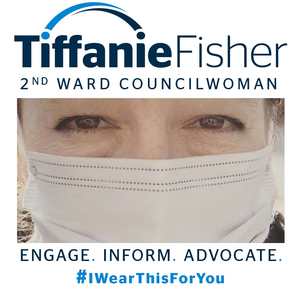 Dear friends and neighbors,
Tonight's update requires some quick engagement and advocacy from you.  Sorry for the late notice – I started this email yesterday but life gets in the way.  If you can please:
Fill out my short survey on E-Bikes (and get an update below on new Lyft Bike Share)
Provide information on any billing you received for COVID tests
Give me feedback on the North End Redevelopment Plan
Let's do this!
COUNCIL VOTING ON LYFT BIKE SHARE (FORMERLY CITI BIKE) CONTRACT ON WEDNESDAY
Talk to me about Bike Share and E-Bikes in Hoboken.  And after you read below, please respond to my survey: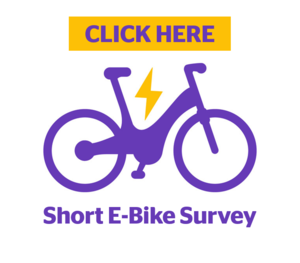 On Wednesday night, the City Council is voting on a new 5-year Bike Share program with Lyft – the same operator as NYC.  I absolutely know all the positives that this brings and was an early supporter way back when of choosing Citi Bike given its integration with NYC.  The contract is for 300 bikes and approximately 29 docking stations across Hoboken, in many cases using the previous Hudson Bike Share locations.  The program is joint with Jersey City and will ultimately include 950 bikes in Hoboken and Jersey City.  The cost to Hoboken for this Bike Share program is at most $200,000 per year reducing when sponsors are identified, and like with the Hudson Bike Share, we will be able to fully cover this cost with revenue from the ad panels you see across town.
Additionally, this contract calls for 40% of the bikes to be E-Bikes for a total of 120 in Hoboken.  Now, these are not the bikes you see with a motor / throttle that seem more like a moped or motor cycle.  These are what is referred to as "pedal assist" bikes which means you have to be pedaling to get the added benefit from the motor.  So think about riding up a steep hill, or riding long distances.  The pedal assist helps in both cases. That said I, like I have heard from you, have safety concerns about E-Bikes in our community mainly about the potential conflict with pedestrians in high pedestrian trafficked areas.
Additionally, I held a Public Safety meeting last night specifically to discuss the mayor's safety plans around the new E-Bikes.  At the meeting Police Chief Ferrante, Police Traffic Commander Lt. Petrosino, Parking and Transportation Director Ryan Sharp discussed with us their plans for enforcement and education.  They expressed full support for our ordinance banning E-Bikes from pedestrian areas and said it would be a clear cut measure to enforce.  HPU will have 2-3 enforcement officers specifically dedicated to enforcement of the ordinance as well as certain other measures including double parking in bike lanes.  When HPU is not available to enforce, HPD will also provide enforcement.  HPU along with Lyft will provide education to riders on the program.  All will speak at the City Council meeting tomorrow night so please plan to watch if you are interested – Via
City's website
, or 
Facebook
  You can participate via
Zoom
.
I am 100% for a bike share program and specifically with Lyft for the reasons mentioned above.  All this said, I want your feedback on the proposed program.  So please take a minute to fill out my…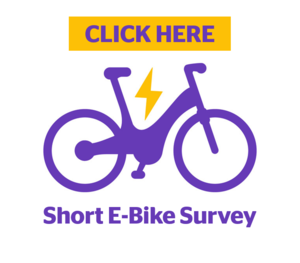 The results are just for me and will just help give me some additional context.  Yes – the survey is weighted to the concern side of the equation relating to E-Bikes because I am taking for granted the positives that come with the Lyft Bike Share program.
BILLING FOR HOBOKEN COVID TESTS
Over the past several months, I have heard from some of you about being billed by one of the Hoboken partner COVID test providers for a COVID test you took.  This happened to me as well when I got my first COVID test with Riverside last spring.  As you know from the mayor's nixles, Hoboken residents should not be charged in any case for a COVID test from a city testing partner.  For some reason, this seems more recently prevalent.  If you did get billed for a test, whether you paid it or not, can you let me know?  I will work to understand better what has happened and get these resolved.
Click picture to respond and provide info: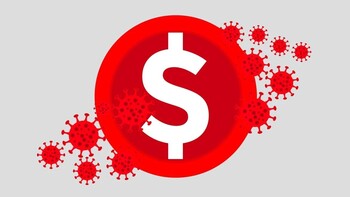 FEEDBACK ON THE NORTH END REDEVELOPMENT PLAN
I have been working on this plan since my first year in office in 2016.  This plan reflects a lot of input – and most notably this time around IMHO, the needs of the city determined by our local government which has been lacking in prior redevelopment plans.  Why is this so important?  Because it is critical that the needs of the city be weighed and considered when building a plan.  Because Hoboken is land constrained within a 1.4 square mile area, land use decisions have always been important in Hoboken's evolution.  And now that the remaining sites in Hoboken are fewer and far between, these decisions are even more critical.  And also because of the significant infrastructure, education and municipal service needs of our community, we have to allocate space and even consider how we will pay for all of these.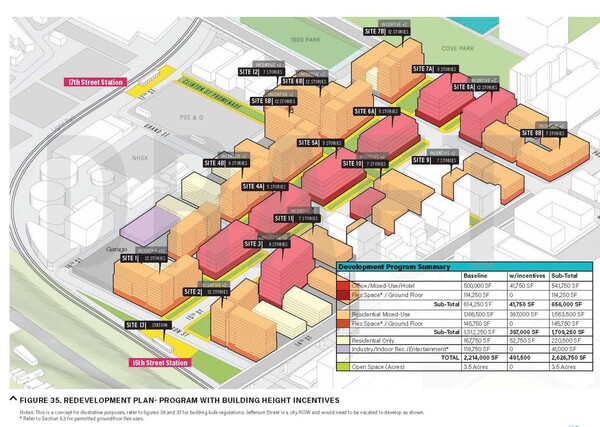 It is complicated to say the least.  But here are some of my thoughts.  I would like your feedback.
What do I like about this plan? 
There is a lot of commercial space.  If developers had their druthers they would build mainly high rise, luxury residential.  Lowest risk, highest return.  But Hoboken needs commercial uses which offer tax ratables that don't require municipal services, a daytime population uptown to support local businesses, a source of jobs within Hoboken, and a population of commuters that come to Hoboken when our residents leave and vice versa.  Commercial space could also be temporarily designed as flex educational space for the Board of Ed as they upgrade / replace their buildings.
The costs of building a new light rail station AND upgrading our sewerage system in and resiliency of the area are embedded as requirements in the plan.  This has not been done before – previously these costs would be born by the city and then actually have to be performed by the city.
A good mix of residential, retail and commercial uses. This will provide for a day and night activation of the area, not concrete deserts like lower Manhattan, and will create a urban neighborhood feel.
Incentives for more investments in our community.  Whether building a new school or more affordable housing or contributing to a community center – all needed and wanted and expensive.  Someone has to pay for them – either tax payers or a third party.
Expansion of the city's green circuit around Hoboken for pedestrians and bikes.  This has been long a part of Hoboken's Master Plan, forgotten and overlooked in some of the western properties, but front and center in this plan.
Staggered open space via front setbacks and a linear park.  It was a conscious decision of the administration and the Council members involved on the Council subcommittee that this area NOT have another large park.  This area is already located one block away from the two acre Rebuild By Design Cove Park and the waterfront, is adjacent to the 1600 Park soccer field, and is also one block away from the five acre Northwest Resiliency Park.  The new open space in the plan adds more neighborhood level green space that touches most buildings in the area.
What criticism I am hearing and my thoughts:
Building heights too high. 
Building heights range from 5-12 stories including incentive density.  By comparison, even the tallest building at 12 stories and 120' is shorter than all of the buildings on 15th street east of Park.  The Hudson Tea Buildings (which were adaptive re-use) are 180' to the parapet.  Many of the buildings along the edges of Hoboken are this height or higher.
Buildings not in character with Hoboken's historic feel.
In terms of in character with Hoboken's historic feel.  This is subjective I think.  What is "historic feel" to you may be different to others.  I don't think it was ever contemplated that the North End would be built like Bloomfield St.  And right now the North End basically only has two story sheds left and some parking lots that do not really reflect the industrial history of Hoboken.
I will oversimplify this but basically the Master Plan effectively calls for maintaining our historic feel in the center of Hoboken and in our business corridors and through street level design.  On the edges of Hoboken, the Master Plan supports taller buildings and higher density and I support this vision.  When I stand atop the viaduct looking out over Hoboken it comes to life:  I see the bustling village that is filled with history in the center of Hoboken with lower building elevations.  I envision a world class, commercially anchored transit hub near the PATH terminal.  And then a periphery of larger buildings that create sort of a frame to our city.  Don't get me wrong, I would never… ever…. support the heights of the buildings that are being built in Jersey City.  But I am ok with the heights proposed here.  Especially because I know that we are getting significant community investment from allowing these heights.
All this building will make Hoboken even more crowded…. 
This plan calls for about 1,500 more residential units (give or take).  About the same size as all of the buildings along 15th Street (Hudson Tea and Park and Garden). Or the Shipyard buildings.  Or the Maxwell buildings.  But the development is an entire neighborhood that will develop with retail, commercial and transit alternatives over time.
…And difficult to get in and out of Hoboken. 
What will make it increasingly difficult to get in and out of Hoboken has less to do with development in Hoboken and more to do with development around Hoboken in Weehawken, Union City and Jersey City.  Hoboken will increasingly be boxed in and as residents, we will make choices regarding our work, commutes and living here because of this.  It is the tragic reality.  Another reason why commercial development and alternative transportation sources are so critical so we have options to live and work in Hoboken and avoid a commute altogether.
What I don't like about the plan:
The placement / orientation of the residential along 16th Street.  I think this needs more study and review to make it work.  Confusion on where the entrances are and what will be adjacent to the linear park.
That there was not enough discussion on what the traffic circulation impact of this plan will be on what is the Northern entrance to Hoboken.
That the linear park comes to an end on the western edge at a building wall.
That we are voting on this without specifically identifying a location for the DPW garage.
I wish we could have a little more time to finalize but also know that the details will be worked out in individual development agreements.
BE GENEROUS AND DONATE TO THE HOBOKEN FOOD PANTRY
The Hoboken Food Pantry is always looking for different and specific donations.  Sometimes I ask for tuna, sometimes cereal or rice… but today I am advocating for financial donations for them.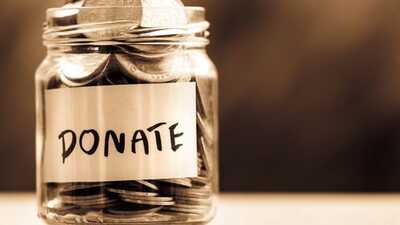 As I have mentioned before, they use money raised to pay for large wholesale purchases of food.  So please consider a
donation
.
#WAITFORWEDNESDAY
Given it is so late on #
TakeOutTuesday
 already…. reminder of the list of 2nd ward restaurants below.  I will try to get another ward out by next week!
When you are ordering, if you can, call the restaurants directly to order.  That will save the restaurant in most cases a significant fee that they pay to online delivery services to process orders.  Not all restaurants want this, but I would encourage to at least call first and ask what their preferred method for ordering is.
Apulia – 201-683-3923 ( Burrata and Beet Salad)
***Baja – 201-653-0610 ( Shrimp Flautas)
Barbes – 201-610-1000 ( Shawarma)
Bin 14 – 201-963-9463 ( Fried Calamari – best GF version ever!)
City of Saints Coffee – 201-683-7333 ( Xtra Dry Cappucino)
***Elysian Café – 201-798-5898 ( Chipotle & Honey Glazed Short Ribs)
Green Garden – 201-963-3112 ( A7 – Lake Tung Ting Shrimps with extra Shrimps)
***Hudson Tavern – 201-798-1117 ( French Onion Soup and Tavern Dip – my mom who was an expert on both said that these were her favorite ever)
Lola's – 201-420-6062 ( Croquetas Y Ensalada de Esparragos)
Madison – 201-386-0300 ( Grove Salad with Grilled Salmon)
Shokudo – 551-203-2936 ( Chicken Donburi)
16 Handles – 201-217-0858 ( Euro tart with wet walnuts)
Starbucks – 201-792-5400 ( Egg White & Roasted Pepper Egg Bites)
Sting Ray – 201-683-6030  ( Crab Cakes and Zucchini Fries…FAVORITE FOOD EVER)

Thank you for taking the time to engage and advocate in the spirit of #morevoicesarebetter.  feel free to email me at
CouncilwomanFisher2@gmail.com
or call me at 201-208-1674 to discuss what you have read or anything else that is important to you.  Be safe and have a great rest of week!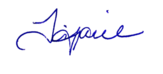 TiffanieFisher
Hoboken City Council, 2nd Ward
Engage. Inform. Advocate.
"More Voices are Better"
===========================================
Do you have a news-tip or want to share a story with us? Please Fill out the following form. Anonymous tips are also welcome.