Here's the latest newsletter from Hoboken's Ward 4 Councilman Ruben Ramos, featuring the latest on the Hoboken Housing Authority revitalization plan, plus news on a fundraiser for the Chambord, the Ukraine Rent For Refugees program and more: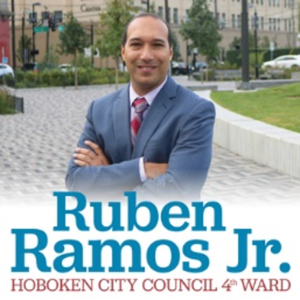 Dear neighbors,
Happy Spring!  I wanted to share a few important updates concerning the 4th ward and Hoboken.
BIG CHANGES COULD BE COMING TO HHA
After years of advocacy and planning I am very pleased to share that the Hoboken Housing Authority has released its Preliminary Plan to revitalize the Hoboken Housing Authority. This plan is immensely important and will improve both the quality of life and living conditions of our HHA residents.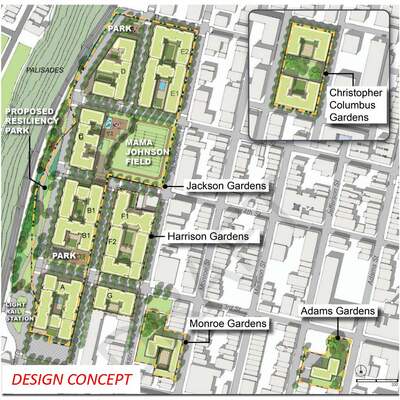 We want to continue to hear everyone's input and feedback on the proposal so they can be incorporated in the Final Draft.  Every day we get closer to having shovels in the ground and making this plan a reality to improve the lives of so many Hoboken residents. I, for one, am very excited about this and will continue to work with the HHA Director, Commissioners, Residents and neighbors to make this happen.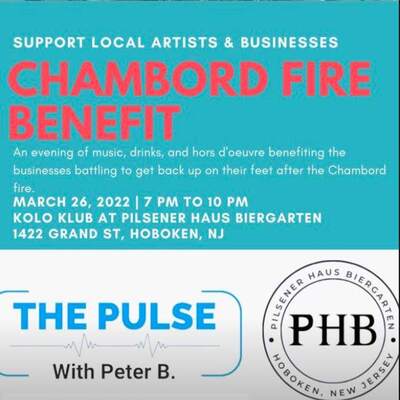 Let us continue to show our support for the business owners who were impacted by the tragic fire at 38 Jackson Street better known as the Chambord Building. We need to remember the lives lost and the families impacted by this tragedy. I want to thank the host of "The Pulse with Peter B", Peter Biancamano, for hosting this event. Every little bit can help get the business owners back on their feet.
HOBOKEN HELPING UKRAINE
We are all heartbroken to watch the attacks on the people of Ukraine.  The City Council
unanimously passed a resolution
supporting Ukraine and urging our federal representatives to do everything they can to help.  If you are looking for a way to help and want to support a local effort, the Hoboken Relief Fund has partnered with Welcome Home Jersey City and the City of Hoboken for a community to community program called "Rent for Refugees" that raises money to help fund housing for refugees who have crossed the border into the Poland town of Bialystock.  You can learn more about this program here ->
https://welcomehomerefugees.org/campaigns/hoboken/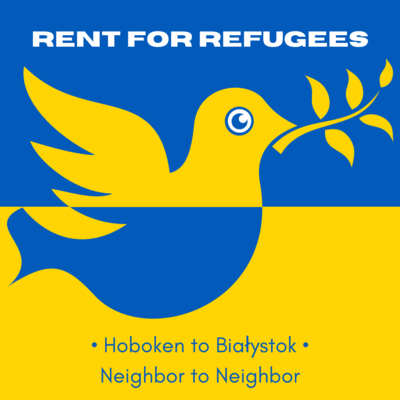 COMMONSENSE CANNABIS REGULATIONS
I joined my Council colleagues, working with the mayor, and introduced a package of commonsense amendments to Hoboken's cannabis laws at the last City Council meeting.  The goals of these amendments are to cap the number of dispensaries in Hoboken, eliminate recreational cannabis dispensaries from residential neighborhoods and create a buffer zone from primary and secondary schools.  Under the current laws, 4th Ward residential neighborhoods like Jackson St. between 3rd and 6th and First St. between Harrison and Adams could be potential locations for recreational cannabis dispensaries.  We had previously updated the zoning to bring more businesses into residential areas like these to serve the needs of local residents such as restaurants, shops and other small businesses, but not recreational cannabis dispensaries.   The first reading passed by a vote of 7-2 and the public hearing and final vote will take place on April 6th, our first "in-person" meeting in over two years.  I hope you can join that night to show your support.
WATER MAIN IMPROVEMENTS
Phase 2 of the city's water main improvement project will commence after we are provided with an authorization to bid from the NJDEP which will hopefully be by May 2022.  Many of the street segments, water main, and services that will be improved in Fall 2022 will be located within the southwest quadrant of Hoboken where they are critically needed:
SW quadrant: Jefferson Street from Observer Highway to 1st Street
SW quadrant: Grand Street from 3rd Street to 8th Street
SW quadrant: Madison Street from 4th Street to 6th Street
7th Street between Adams Street and Grand Street
NW quadrant: 8th St between Jefferson Street and Adams Street
NW quadrant: Adams Street between 8th Street and 9th Street
NEXT STEPS FOR A NEW RECREATION CENTER
I want to thank all of you who joined the SW Park virtual meeting and those who responded to the City's survey.  I counted 85 residents on the call.  It is your input that will make the new SW Park the best for the neighborhood!
Please share with your neighbors and feel free to reach out if you have any questions, concerns or comments.
Councilmanramos4@gmail.com
or
201-401-7947
.