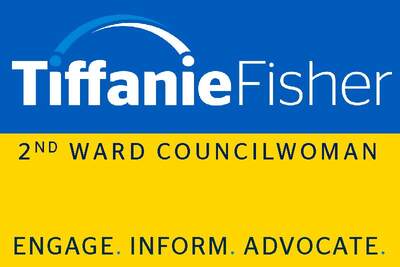 March 6, 2022
Dear friends and neighbors,
I couldn't possibly send another newsletter without first mentioning Ukraine.  I know we all feel the same – heartbroken, helpless and horrified.  After seeing that Putin seemed to have purposely targeted civilians in a humanitarian corridor in Mariupol, the question and answer that stood out to me in the press yesterday was "how many more people have to die before NATO countries step in?".  The answer: none.  Devastating to watch.
The list of ways to help is long, find the way that feels best to you.  There is no wrong choice.  Every act of kindness and solidarity matters.  Personally, I choose established international organizations who are built for long term crises like these. 
This link is the best list I have found
.  There are also many local residents and organizations in our area that are gathering items and donations to send directly to friends, families and communities in Ukraine.  I also spoke with Councilwoman Giattino, who co-chairs the Hoboken Relief Fund and she told me she is speaking with its advisory board about how the HRF can organize an effort to help as well.
In case you are unaware, on Wednesday, at the State level, Gov. Phil Murphy signed an executive order suspending any state business with Russian-backed companies, part of a widespread effort to isolate Russia during the war.  And I heard yesterday that at our local level, my neighbor in the 2
nd
Ward, Cork Wine and Spirits, has taken all Russian Vodka off their shelves and replaced with Ukrainian Vodka, Khor.  I am sure there are many others.  Every act matters at all levels.
This quote by Sean Penn, who walked his way out of Ukraine this week, resonated with me:  "President Zelensky and the Ukrainian people have risen as historic symbols of courage and principle.  Ukraine is the tip of the spear for the democratic embrace of dreams. If we allow it to fight alone, our soul as America is lost."
If we can't be alongside these heroes helping them fight, what we can do is show them our support from afar to give them strength to keep fighting.  And to uphold and be the example of democracy that people around the world look to.
I have been to Ukraine several times for work.  Their lives are like ours in all the same ways.  Until last week.  Pray for them, support your neighbors who have friends and family there, and pray that the world works harder every day to help bring an end to this senseless suffering.
Our local issues are so small in comparison, but they still need to be addressed, which I will do in my next newsletter.   May your heart be filled with love, kindness and generosity towards others today, and always.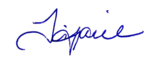 TiffanieFisher
Hoboken City Council, 2nd Ward
Engage. Inform. Advocate.
"More Voices are Better"