Here is Hoboken Councilwoman Tiffanie Fisher's latest newsletter: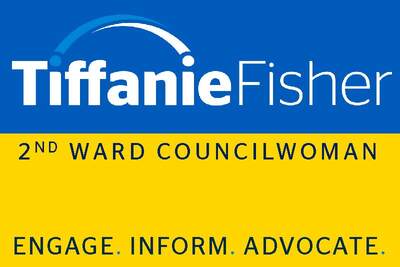 March 14, 2022
Dear friends and neighbors,
A LOT to cover.  This newsletter contains the following updates:
Cannabis Law Changes – Passes 1st Vote 7-2 [kinda long…]
Outdoor Parklets & StrEateries Made Permanent [fairly long…]
HHA Redevelopment Plans – First Draft Revealed
Youth Tennis Registration Open
Save the Date – Taste of Hoboken Returns on June 7th! 
BOE Long Term Facility Plans – Moving the Discussion Forward
Two Local Fundraisers – Girl Scouts and Victims of Chambord Fires
Next Clean Green Jersey Community Cleanup This Saturday
Before we get started, I want to give a shout out to The Pulse with Peter B.  A couple of weeks ago, I had the pleasure and opportunity to be interviewed by Peter Biancamanno on his weekly show.  We covered politics, cannabis and good government in 10 short minutes.  You can see my interview here (click the picture):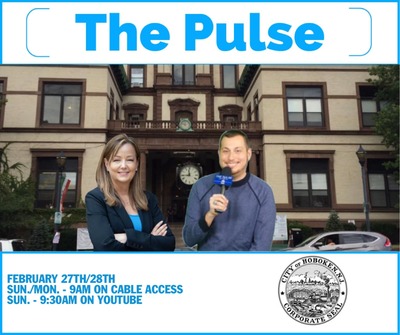 He also recently interviewed other City Council members and also covers sports and local food reviews in his show.  Take a watch and support local!
CANNABIS LAW CHANGES – PASSES 1ST VOTE 7-2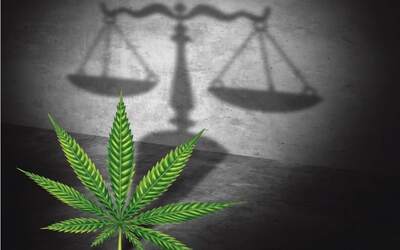 Although I had hoped it would be all nine, seven members of the City Council voted in favor of commonsense amendments to Hoboken's recreational cannabis laws.  I want to thank my colleagues CM Cohen, CM DeFusco, CM Doyle, CW Giattino, CW Jabbour and CM Ramos for voting 'yes'.  As discussed that night, this vote was not "changing our minds" it was effectively taking the action we should have taken last summer when the City Council and Mayor Bhalla instead unanimously supported (and I would argue unknowingly) new recreational cannabis regulations that
removed the cap and allow an unlimited number of recreational dispensaries in Hoboken,
expanded into neighborhood commercial areas with significant residential density that were not previously included, and
located recreational dispensaries in close proximity to schools and parks across the city where children congregated.
At the time, we were told we were voting on perfunctory language to "opt in" and avoid the broad parameters of the state law and to update zoning which several us thought was limited only to CBD changing to the new C1 and C2 designations.  Had any of us realized the expansion included the Neighborhood Commercial zone C3, or lifting the cap on total number of dispensaries, I think we all would have insisted on the changes we are voting on now.  Shame on us for not catching these.
The proposed changes that passed on 1st reading Wednesday night include:
Limiting total number of cannabis dispensaries to 6 and no more than 3 per ward.
Creating a 600' buffer zone between recreational cannabis dispensaries and primary and secondary schools.
Prohibiting dispensaries from being adjacent to early learning facilities.
Eliminating recreational cannabis dispensaries from neighborhood commercial districts / the C3 zone altogether, consistent with stated purpose of C3.
About 50% of our five-hour City Council meeting that night centered around this topic with about 90% of the 30 or so callers calling for either no dispensaries at all, no more than three or more restrictions in residential areas.  Even a caller from California who works in the cannabis industry said that dispensaries work best when a community supports the location which is away from residential areas.
Also passed on first reading by what I think was a unanimous vote is the ordinance sponsored by CM Cohen which will ban cannabis smoking in parks (no different than tobacco smoking).  This will give Hoboken PD the ability to assess violations and fines to deter public smoking in these areas.
The second reading for these ordinances will be at the City Council meeting on March 23rd.  Mark your calendars.
What did not pass (by a vote of 4-5: CM Cohen, CM Doyle, CW Jabbour, CM Quintero and CP Russo voted against) was the additional ordinance I co-sponsored that called for (a) early learning childhood centers to be included in the 600' buffer zone, (b) giving residential condo owners approval rights for recreational cannabis dispensaries in their buildings, and (c) pulling Marine View out as a possible location for a recreational cannabis dispensary given its residential density and proximity to Stevens Park and Stevens Cooperative school.
OUTDOOR PARKLETS AND STREATERIES MADE PERMANENT, WITHOUT PUBLIC INPUT (5-4)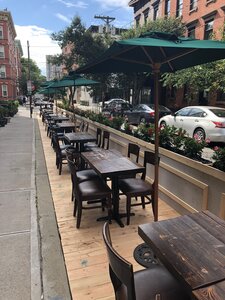 This is one of those laws that on face value, seems attractive – who doesn't love eating outdoors – but is far from easy.  We heard the reasons from the many in the public who called in opposing this law change.  I personally love Parklets and StrEateries but felt we were not yet ready enough to make them permanent.  I voted against because I think need more input from the public and local businesses, we need to develop aesthetic standards and guidelines, and do an analysis of what proper rate to charge businesses for effectively privatizing public space.  Those who voted in favor were CM Cohen, CM Doyle, CW Jabbour, CM Quintero and CP Russo.
**Before I continue – AN IMPORTANT FYIà
These new laws effectively grandfather approvals for all existing Parklets and Streateries – not requiring that they reapply for a new license.  But you have a one-time appeal opportunity for all Parklet and StrEateries that were approved between March 1, 2020 and the effective date of this new law (on or about April 18
th
).  So if you have concerns over an existing Parklet or StrEatery, you can file your appeal / concern with the
Municipal Clerk
.
Back to the law change… 
The main issue articulated by members of the public at the City Council meeting and what many of you have said to me, is that under the new regime, the new, permanent law favors the bar/restaurant owner over the interests of residents.  Examples, are when Parklets and StrEateries:
take up parking spots residents and other local businesses rely on;
are noisy and boisterous and conflict with local zoning in residential areas;
are allowed to sit vacant for days and weeks creating an eyesore;
are not required to be built in a way that are complementary to the streetscape (aka some are less attractive than others…); and
pay considerably below market vs. what they would pay if they rented out additional space.
Remember, that those who live in close proximity to StrEateries and Parklets often have differing views and experiences than those who don't.
Under the new regime, Parklet / StrEatery owners will pay approximately $24 in the first year, and $30 in the second year (per square foot, per year).  This was sized to about what the city would otherwise make from the parking meters for the spaces being occupied by parklets.  Currently, rent for retail space on Washington Street ranges from $60-$100 per square foot, per year including property taxes.  Imagine what we could do with the extra dollars if we could charge closer to market rate – maybe provide parking programs/discounts to visitors and residents and/or provide a shuttle to offset the negative impacts to those individuals and businesses who rely on the parking spaces that were privatized.
Originally, giving local restaurants access to the public right away was done to support their businesses during the pandemic when indoor eating was prohibited.  Taking up parking spaces was not a big deal then because people were not coming into Hoboken.  But indoor eating has been restored so the added space is now just bonus / expansion space on public property, priced below market.
What this new legislation does is two things:
Gives approval rights over Parklets and StrEateries to the administration.
Significantly reduces the public's ability to be heard on Parklet's and StrEateries coming to or are already in their neighborhood.
Do you think these provisions in the new laws are friendlier to the restaurant / bar owners or neighbors? 
Notice is given after completion of application, and if no appeal within 20 days, then construction can start immediately.
Renewals are annual and basically just requiring paying a fee – no neighbor input.
Approvals are given by the Bhalla administration and no pay to play requirements banning campaign contributions.
No aesthetic standards or requirements.
Parklet allowed to not be in daily use and just be used for on road storage.
HHA REDEVELOPMENT PLANS – FIRST DRAFT REVEALED
The HHA has undertaken a process to fully redevelop its campus and buildings, most of which date back to the late 1950's and early 1960's.  This is a much needed investment as the buildings have reached a point where they are almost not fixable given their age and state of disrepair.  The project will be a multi-year process and involve multiple stages and predominantly be funded by federal programs and private investment.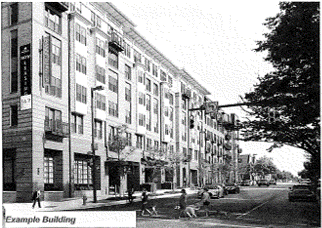 The process began a couple of years ago and has involved multiple public meetings.  The number one priority is improving the living standards of our Hoboken neighbors who live in the HHA.  And second only to this, is ensuring that HHA residents are not displaced during this process.  
Torti Gallas
, one of the nation's leading planners and architects of affordable housing, led the process overseen by HHA management, the HHA Board of Commissioners, and a Resident Advisory Board made up of HHA residents.  Take a look at the
draft report here
.  Above is just a taste of what some of the new buildings could look like.
YOUTH TENNIS REGISTRATION OPEN
Click picture to register: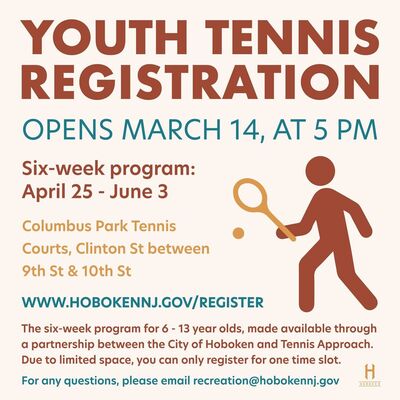 SAVE THE DATE –
TASTE OF HOBOKEN RETURNS ON JUNE 7TH!
Taste of Hoboken returns on June 7 from 6-9 p.m., on the Hoboken waterfront at the 2nd Ward's Maxwell Park featuring local restaurants, delicious drinks, live entertainment and a silent auction to benefit the
Hoboken Community Center
, which encompasses the
Hoboken Food Pantry
.  The HCC are looking for sponsors and donations for their silent auction so please email
chesleighm@hobokencc.org
for more information!  Tickets will be on sale soon!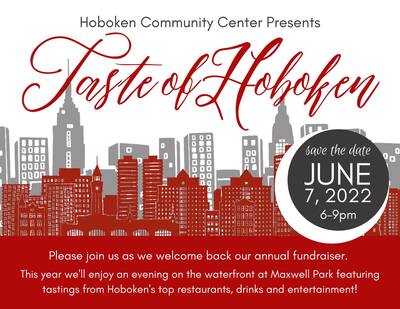 BOE LONG TERM FACILITY PLANS – MOVING THE DISCUSSION FORWARD
I have been asked by many of you what the next steps are after the High School Referendum earlier this year.  The BOE sent out a survey and along with Superintendent Johnson, recently met with members of the City Council to get our feedback and share ideas about considerations for their next proposal.  One of the key takeaways we all agreed was finding ways to expand the BOE's connectivity with the City Council and the broader Hoboken community.  More to come, but wanted to let you know that the discussion is definitely moving forward in a very constructive way.
PLAN FOR THE BAN – NJ BAG BAN STARTS MAY 4TH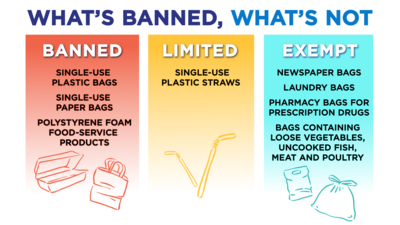 If you haven't already, start practicing… no longer can you just buy a paper bag from Shoprite for $.10 to bring your groceries home.  Starting May 4th, 2022, New Jersey retail stores, grocery stores and food service businesses may not provide or sell single-use plastic carryout bags and polystyrene foam food service products.  Single-use paper carryout bags are allowed to be provided or sold, except by grocery stores equal to or larger than 2,500 square feet, which may only provide or sell reusable carryout bags.
UPCOMING LOCAL FUNDRAISERS
Girl Scout Troop 146 is having a Spaghetti dinner to raise funds for their troop's activities.  The funds will be used to support individual scouts who do not have the financial resources to participate in campaign events, summer camp and other activities.  Additionally, the money will also be used to by equipment for scout use who do not have the resources to own their own campaign equipment (tents, backpack, sleeping bag, etc.).  Let's do it for the girls!  #girlpower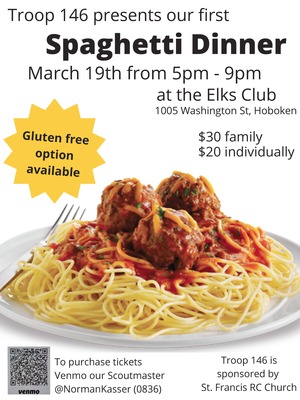 The Pulse with Peter B and The Pilsner Haus Biergarden are hosting a benefit concert for the victims of the Chambord Place fire. 
The concert will feature live music from area bands and those who recorded music in the Chambord building.
So many small local artists and businesses lost everything in the fire and importantly, have been displaced and are looking for new homes for their businesses.  Tickets can be purchased
HERE
.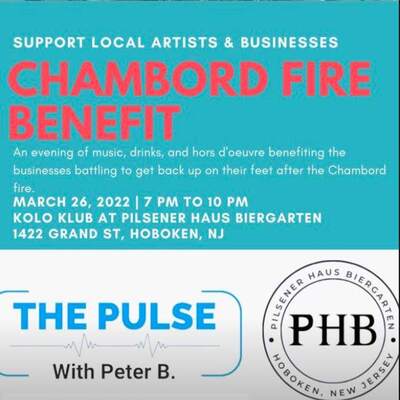 NEXT CLEAN GREEN JERSEY COMMUNITY CLEANUP THIS SATURDAY

The only thing I can add is that City Council meetings will be back in person on April 6th!  Details to follow…
Please forward to everyone you know who may be interested in this newsletter. 
Feel free to email me at
councilwomanfisher2@gmail.com
or call me at
201-208-1674
to discuss what you have read or anything else that is important to you.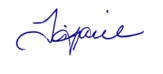 TiffanieFisher
Hoboken City Council, 2nd Ward
Engage. Inform. Advocate.
"More Voices are Better"