Shortly before 7:30 this morning the Hudson County Prosecutor's Office tweeted that its Homicide Unit and the Hoboken Police Department are investigating the fatal shooting of a male on Marshall Drive.
No other details have been released at this time by the Prosecutor's Office, however, Councilman Ruben Ramos has provided the following information this morning: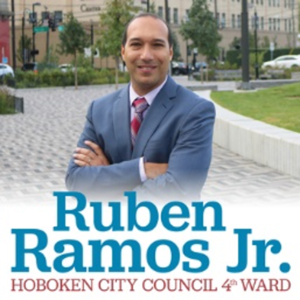 Dear neighbors,
I wanted to alert you to an incident that happened overnight.  Two men were involved in a heated argument outside on Marshall Drive at approximately 330 am and one shot the other person.  The victim, who did not survive the shooting, was a Hoboken resident.  I have spoken with Hoboken Police Chief Aguiar this morning who informed me that the Hudson County Prosecutor's Office are investigating and currently have a person of interest who is from outside of Hoboken.  If you have any information about the incident, please report it to the Hoboken Police at
201-420-2100
and the Hudson County Prosecutor's Office at
201-795-6400
.
Sadly, the scourge of gun violence that is plaguing our country has hit very close to home.  Our thoughts are with the victim's family during this very difficult time.
Please do not hesitate to reach out to me with any questions or concerns at
201-401-7947
or councilmanramos4@gmail.com.  My job is to serve you.
Councilman Ruben Ramos
Hoboken City Council, 4th Ward
Real Leadership for a Better Hoboken