Here is a copy of Hoboken 2nd Ward Councilwoman Tiffanie Fisher's latest newsletter, released on Friday afternoon.  It's highlights target two issues; cannabis and the Ukraine: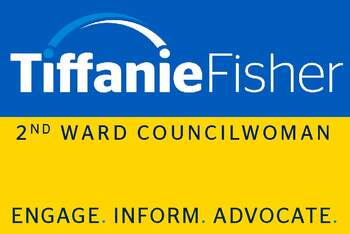 May 13, 2022
Dear friends and neighbors,
Happy Friday! There is more ground I want to cover with you but this newsletter will only cover Cannabis and Ukraine.  Our Hoboken discussion of cannabis continues as we strive to figure out how to make it work in Hoboken.  This is a detailed email, I will warn you.  But please read it in its entirety – grab a coffee or glass of wine and even take the weekend if you need to.  No matter what your view, as a community we all need to understand this.  And be prepared to act this week…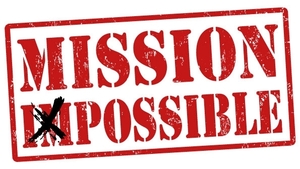 YOUR MISSION THIS WEEK, SHOULD YOU CHOOSE TO ACCEPT IT…
Dial in to virtual Hudson County Planning Board Meeting for Hudson Tavern on 5/17 at 5:30 PM.  MEETING LINK
Dial in to virtual meeting hosted by me on 5/16 to discuss how we can be effective at the Hudson County Planning Board Meeting.  EMAIL ME FOR LINK.
Email Mayor Bhalla and ask that his representative on the Hudson County Planning Board vote for Hoboken residents, not a neighboring mayor.  RBHALLA@HOBOKENNJ.GOV
Come to Hoboken City Council Meeting on 5/18 to support the ordinance CW Jen Giattino and I are reintroducing to add 4 members of the public to the Cannabis Review Board, a measure that was voted down by the Council majority at the last City Council meeting.
Now for those details…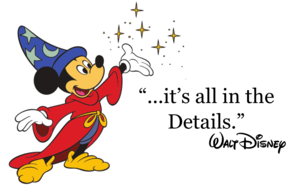 CANNABIS – HUDSON TAVERN
LAWSUIT FILED AGAINST DISPENSARY AND BUILDING OWNER
Earlier this week, the Condo Association at the former Hudson Tavern building filed a lawsuit against the proposed Hudson Tavern / Story dispensary operator and its principals (the tenant) and the owners of the commercial condo (the landlord).  My take away from reading it is the basis of the complaint claims the sale happened on false pretenses – the purchaser represented that the use was going to be a medical office building, but the purchaser knew from the beginning it would be the more controversial use as an adult use cannabis dispensary which may have caused the prior owner not to sell to them.  The link to the lawsuit is in the article and is worth a read: 
Hoboken condo group suing cannabis dispensary parties, including Jersey City mayor's wife – Hudson County View
.  Just imagine if this happened in your building where you live.  Coincidentally, the purchase contract was signed during the same timeframe that the City Council inadvertently voted to expand the areas where dispensaries are allowed including the where the Hudson Tavern location sits…
TUESDAY, MAY 17TH  at 530PM
VIRTUAL HUDSON COUNTY PLANNING BOARD MEETING
This is to hear the Hudson Tavern Dispensary (aka Story) application.  Here is the
ZOOM LINK
. 
Please plan to join
.  Even if you do not want to speak, we need listeners on the call – as many as possible – so that we hopefully have a large number on the call and can show the planning board how important of a decision this is for Hoboken residents. 
#morevoices
ON MONDAY, MAY 16th at 7PM
PREP MEETING FOR THE HCPB MEETING
I will be hosting a virtual meeting to prepare for the County Planning Board meeting.  If interested in attending,
PLEASE EMAIL ME BY CLICKING HERE
and I will send you the Zoom details.  It is important that we deliver the right messaging at the meeting.  See below…
FAQ's ABOUT THE COUNTY PLANNING MEETING: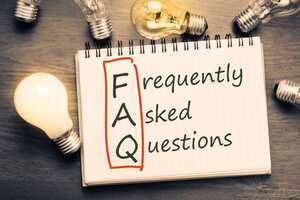 Why is there a County Planning Board meeting for this?  The property abuts two county roads – Hudson Street and 14th Street.
What jurisdiction does the County Planning Board have?  The County's jurisdiction is limited to – traffic / pedestrian safety on the adjacent county roads and sewer / drainage.
to promote the public health, safety, convenience and general welfare of the citizens of Hudson County and
to allow land development that is compatible and harmonious with the existing, planned and contemplated infrastructure base of the County.
In general, as it relates to traffic, what the HCPB looks for is how new developments or change in use of an existing building increases traffic counts by greater than 10 vehicle trips per hour during peak hours and the impact, if any on pedestrian access, circulation and safety.
Although an applicant is required to submit a formal Traffic Impact Report, in this case, my understanding is the Hudson Tavern / Story Dispensary has not complied because they have told the County that they felt as though the intensity of the dispensary use is the same as the restaurant use.  Because of this there wasn't going to be an actual hearing, but I pushed and said the public needs to weigh in on how this new use differs dramatically from the prior use.
Of note, the community impact report the operator included with their application to Hoboken's Cannabis Review Board actually confirms this by stating that their peak vehicle trips will be 120 per hour (60 in each direction) – about half of which are cars.  So 3x greater than the impact the County wants as a maximum.  And these reports typically understate the traffic impact.
Can the planning board turn down the application? Yes.  But if it doesn't turn it down, it can at least make the applicant pay for necessary safety and roadway improvements.
Currently, the applicant has made the position that the use as a Recreational Cannabis Dispensary is no more intense than the use as a Restaurant.  They position the Hudson Tavern as a raucous bar, not the neighborhood, family restaurant that has anchored the most densely populated residential neighborhood it has been for years.  But the County Planning Board wouldn't know this on their own.  They take what is given to them as true, unless proven otherwise.  IT IS UP TO US TO TELL THEM THE OPERATOR COULD NOT BE MORE WRONG.
What can we raise and discuss at the County Planning Board meeting?  Only – traffic / pedestrian safety on the adjacent county roads and sewer.
Can we discuss the concerns about outdoor consumption, nuisances and safety?   Only if tied to traffic / pedestrian safety and sewer.
What cannot be considered as your testimony:
"I do not want to see excessive volumes of visitors smoking outdoors on the waterfront near families and seniors" OR
"I am concerned about the increased nuisance of having more tourists who do not respect the surrounding residential neighborhood".
\\
What can be considered as your testimony:
"Adding this dispensary attraction changes the nature of the area from that of a residential one, to a high-volume tourism and party one which increases the road related risks to all residents who live in the densely populated area" OR
"I am concerned about safety – with high volumes of pedestrians purchasing cannabis, that some may drop onto the surrounding sidewalks and streets and be picked up / eaten by children and/or dogs". OR
"The significant increase in impaired tourists walking, driving, and riding on Hudson Street and 14th street increases the risks to more Hoboken residents in the most densely populated area in Hoboken and these same visitors who use these roads and sidewalks." OR
"The lack of parking means we will have more cars driven by those not familiar with Hoboken, driving in circles, parking in no parking zones, double parking, and taking critical on-street parking away from Hoboken residents." OR
"Just because a dispensary says they theoretically may have an arrangement for a nearby parking garage for customers, that doesn't mean the customers will use those spaces and instead will circle adding more traffic and looking for street parking." OR
"I live in the neighborhood and park on the street and I am concerned that the high volume of road users will take up what is already very few street parking spaces on Hudson and 14th Street." OR
"The County plans to upgrade the intersection at 14th and Hudson, significantly narrowing the intersection with bumpouts which is a positive, but the negative is that this will significantly slow down traffic in the area creating greater congestion during peak traffic hours for Hoboken commuters."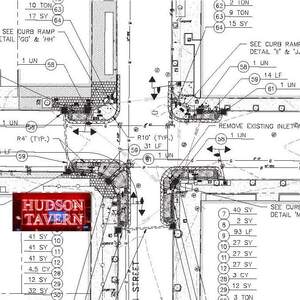 Who sits on the planning board?  There are nine members in total including two County Commissioners (like City Council at the County level) and seven nominated by Hudson County mayors:
Hoboken's representative is 2nd Ward resident, Hoboken's Associate Corporation Counsel and Legal Counsel to Mayor Bhalla, John Allen.  Hopefully with Mayor Bhalla's support, Mr. Allen will be voting against the Hudson Tavern / Story Dispensary given its potential negative impact on traffic and pedestrian safety in the neighborhood where he lives.
Of the four from Jersey City, whose mayor will economically benefit from the application – three seem as though they may be considered as having conflicts due to their relationship with the mayor: two are County Commissioners who were endorsed by the mayor when they ran for office and one person is a paid employee of City of Jersey City.
What can you do? ACCEPT THE MISSION.
Plan to attend the Tuesday meeting and tell the Planning Board why you are concerned about the traffic from the proposed Hudson Tavern / Story dispensary.
Join my virtual preparation meeting on Monday and discuss what to say.
Email Mayor Bhalla and ask that he encourage his  vote in the best interest of Hoboken and 2nd Ward residents and VOTE NO at the meeting.
What if you do nothing?  You know the old adages "a squeaky wheel gets the oil" and "if you don't ask, you don't get" and "#morevoicesarebetter"? There is a reason for these…
CANNABIS REVIEW BOARD
TAKE 2: COMMONSENSE ORDINANCE EXPANDING THE CRB
TO INCLUDE HOBOKEN RESIDENTS.
Last week, CW Giattino and I introduced another commonsense ordinance to make the Cannabis Review Board more independent, more transparent, more reflective of the interests of our community, and more public safety focused than it is currently.  Sadly, this was voted down by Councilmembers Cohen, Doyle, Jabbour, Quintero and Council President Russo.  Crazy, right? It made little sense.
The ordinance would have expanded the board from what is now three (3), all government officials, to seven (7) by adding 3 Hoboken residents and Hoboken's new Public Safety Director.  We were told the reason for the 'no' vote was that the ordinance had not gone through committee which was odd because there were other items on the agenda that night that were approved by the same five Councilmembers that had not gone through committee.
The good news is that CW Giattino and I have resubmitted the ordinance, changed slightly, and had committee meeting yesterday so we expect it should be on the agenda and receive full support next week.  The changes to the CRB look like: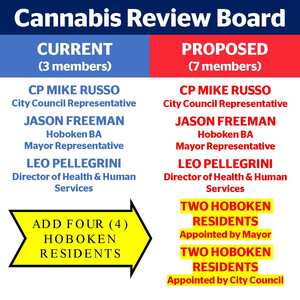 Additionally, for those who have listened to a Cannabis Review Board meeting and heard the lawyer for the CRB's say "this isn't quid pro quo but…" and then ask applicants to commit to giving the city large annual payments a minute before the CRB votes, well the commonsense ordinance prohibits this from happening in the future, giving the Mayor the negotiating power and the City Council approving authority over community host agreements with dispensary operators.  Not only is this commonsense, but it is good governance as well.
RECENT ACTIONS TAKEN BY CANNABIS REVIEW BOARD
At the April 24th CRB meeting, two more applications were decided by the CRB:
128 Washington Street – DENIED
628 Washington Street – APPROVED
After multiple meetings, and hours of testimony by the applicant and its partner who owns and resides at 128 Washington (the current Precious restaurant), and multiple members of the public – the CRB denied the application which surprised everyone.  Why?  Because they "didn't like the location" and that they did not like the concentration in the area given its proximity to Harmony and Terrapin dispensaries.  128 Washington is a location that the CRB has known about since the applicant initially applied months ago and is consistent with all of our laws.  They told the applicant if it found another location they would consider them again – but the applicant is now at the end of the line and we only have 6 licenses we can give out.
The application for 628 Washington, however, was approved by a vote of 2-1 (Director Pellegrini voted against).  628 Washington is 250 feet from two schools – Hoboken Charter and All Saints (in violation of our current laws) and just over 500 feet from the dispensary previously approved at 516 Washington – which is closer than 128 Washington was to the other dispensaries.  The owner of 628 Washington lives in Church Towers.  And now the parents of the school children at Hoboken Charter and All Saints, most who oppose, feel their voices were not represented. If our law states that a dispensary cannot be within 600 feet of a school, how could this have happened?  The CRB took the position that although the City Council had passed the ordinance (8-1 with CP Russo as the dissenting vote) and Mayor Bhalla quickly signed it, because it wasn't technically effective for four more days, the CRB (led by CP Russo) instead of declining based upon the location, stretched to support the location and said the law passed by 9 out of 10 elected officials technically didn't apply.
I know… crazy.  I will keep you posted on the Hoboken Planning Board meeting dates for this application.
The six (6) lucky landlords who get to lease their space to a cannabis dispensary are being rewarded economically with significantly higher than market rents and in some cases a rent payment that is calculated as a percentage of sales – kind of like profit sharing without ownership.  And the Cannabis Review Board is deciding who these lucky six landlords are…. think about that for a minute.
We need a more transparent and representative board to balance the insiders with outsiders.
THE STORY, NO PUN INTENDED, ONLY GETS CRAZIER…
I just learned yesterday that the lawyer for Hoboken's Cannabis Review Board, an expert in the field I want to say, recently took on a new client: he was given a contract with Jersey City on April 8th, just 43 days after Hoboken's CRB hearing where he facilitated the hearing and approval for the Hudson Tavern / Story Dispensary whose landlord is married to the mayor of Jersey City.  I would say he is now conflcited on this application, if he wasn't already.  He also consulted and helped draft our Cannabis Ordinances including the changes last summer that expanded the zones that temporarily allowed the Hudson Tavern location and removed the cap on the number of dispensaries allowed in Hoboken.  His focus is social equity and justice which is admirable, but he, like CP Russo, is incredibly pro cannabis and wants to maximize the number of dispensaries in the state and in our community.  Another reason we need more representative voices on the Cannabis Review Board.
UKRAINE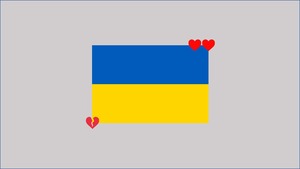 Our senses have been numbed by what we are seeing, but we cannot stop seeing it and being supportive.  Please continue to pray for and support all the efforts for the Ukraininan people.  Here are several ways you can help including two new ones at the top from our Hoboken Neighbors:
Housing needed for a Ukrainian refugee family for 11 days– a working mom and two children who attend a local Hoboken school – from June 4th to the 15th.  They have been living in Hoboken for two months and the host family who have lived in Hoboken for over two decades, needs to find a temporary spot for them while their own family visits.  The family speaks and understands English, has their own source of income, and have already acclimated to our community.  They just need a temporary place to stay for 11 days.  Let me know if you are interested in helping and I will connect you with the host family.
Local Ukranian family and long time Hoboken residents Ludmyla and Alex Rekeda created "Unity for Freedom", a charitable fund collecting money to aid victims of Russian aggression in Ukraine. United For Freedom (unityforfreedom.org)  They are "joined by several other volunteers, who help us to deliver the aid much faster and with much lower costs than the larger funds. For instance, our latest shipment of sixty (60) first aid kits was delivered to Sumy (North East Ukraine) in only five days at a cost of only $300!  We continue to focus on the areas close to the front lines such as Sumy and Odessa".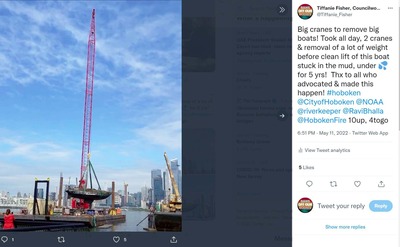 I have been waxing poetic on social media all week about the boats being removed from the Cove.  It really has made an incredible difference, so please walk by if you have a chance.  You can feel that the historic cove is now more serene and a better starting point to make it the ecological, educational and recreational waterway that it should be.
Also – its baby bird season!!!!  Remember to resist the urge to feed them or touch them.  I got my first call two days ago about a baby bird that had fallen out of a nest.  This happens and unless the bird is hurt, it is best to leave it alone so the mother can keep tabs on it and help it survive.  If you move the bird, the mother may never find it again.  I have attached a flyer from New Jersey's Raptor Trust, a bird rehab center, that tells you what to do if you find one.  You can print out or you can read it HERE.  And feel free to call me if you have any questions.
As a reminder, Hoboken City Council meetings are back in person. 
There is one
this Wednesday starting at 7pm
.   Please come to 94 Washington Street and share your views on agenda items – like the changes to the Cannabis Review Board – or anything else.  You can watch the meeting on Hoboken's
Facebook
and on
YouTube
pages.
Please forward to everyone you know who may be interested in this newsletter. 
Feel free to email me at
councilwomanfisher2@gmail.com
or call me at
201-208-1674
to discuss what you have read or anything else that is important to you.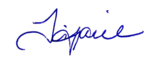 TiffanieFisher
Hoboken City Council, 2nd Ward