Hoboken City Councilman Ruben Ramos, Jr. has announced in his newsletter that he will vote no on the January 25, Board of Education referendum calling for a new, $241 million high school.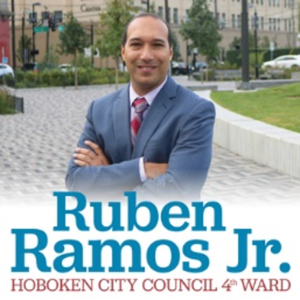 Dear Neighbor,
Many residents have reached out to ask about my position on the upcoming Board of Education Referendum for a proposed $241 million High School ($330M total cost to taxpayers including interest).  While I have shared my thoughts privately, I thought it would be best to share them publicly. Currently, I am in my 24th year as an 8th grade Social Studies teacher for the Paterson Public School District, so I write this from the point of view as both a public school teacher and your City Council representative.
My view is that the plan as proposed is a huge miss at an opportunity for the City of Hoboken and the Hoboken Board of Education to work collaboratively to meet both our educational and community needs.  In 2018, I made such an attempt to try and have a school incorporated within the Southwest Redevelopment Plan. The cost of the school construction would have been in the $35 to $40 million dollar range and would have been built adjacent to the Southwest Park Expansion.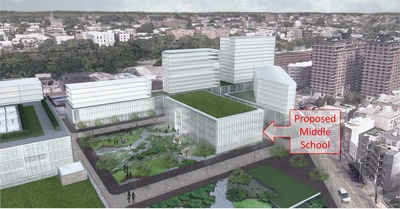 Meetings were held between the Superintendent, Academy Bus, members of the Bhalla administration and myself.  Potential dates were being looked into to present the concept plan to the public to gauge interest, no dates were finalized.  Then progress stopped when Mayor Bhalla issued the attached letter opposing the plan.
Yes, I am the Council member that Mayor Bhalla mentions in his letter that approached Academy Bus with the idea to include a school within the Southwest Plan.  I also encouraged them to meet with Dr. Johnson which they did. I have always advocated for school construction as a community giveback in all of our redevelopment plans because having these types of public projects funded by developers can ease the burden on taxpayers.  Did the plan have flaws? Absolutely, but this was a starting point and at the time it was a plan well worth exploring.
I firmly believe that our school buildings are in need of upgrades across the board. And when I was your State Assembly representative I advocated for SDA money to Hoboken for the needed renovations of our facilities.
The Southwest Park, Northwest Resiliency Park, Rebuild by Design, and the Master Plan all held multiple public meetings seeking input and involvement before a plan was finalized. When we renovated Jefferson Street Park and Madison Street Water Park a total of four public meetings were held to receive feedback on the new designs and play equipment. Compare that with the complete lack of transparency or public input when asking Hoboken residents to spend $241,050,000 dollars.  It is completely unacceptable. Hoboken residents have been put in the untenable position of a 'take it or leave it' approach that has unfortunately divided our community. If input from the multiple community stakeholders had been sought it would have been a more collaborative approach and brought everyone to the table.
One of the issues that the public has is the inclusion of "community space" within the proposed new school. Historically members of the public have had very limited, if any at all, access to the current school facilities such as the pool and track.  I propose we become creative and think of how existing BOE assets as well as City assets such as the Multi-Service Center, 7th and Jackson, Jubilee Center and other City property (the lot on 13th and Adams or 2nd and Harrison as examples) can achieve our goals. Obviously, for any of this to happen people need to be in a room and that includes the public – parents, students, seniors, local stakeholders and all members of the Hoboken community.
Emotions have been extremely high on both sides and that is predominantly due to the lack of transparency and input the public deserves. The 4th ward is home to a large number of students in our educational system and home to the largest share of the high school students.  As their Councilperson and your Councilperson, I want what is best for them and you. And that is why I will be voting NO on January 25th with the hope that we can all work together to find better solutions to build quality schools and facilities that our students and residents deserve.
Please reach out if you have any questions, concerns or comments.
Councilmanramos4@gmail.com
or
201-401-7947
.
Councilman Ruben Ramos
Hoboken City Council, 4th Ward
Real Leadership for a Better Hoboken