In her latest newsletter to constituents, Hoboken's 2nd Ward Councilwoman Tiffanie Fisher comments on the proposed, Monroe Street development project which will be discussed during a virtual community meeting at 6:30 pm tonight.  Here is her newsletter:
Dear friends and neighbors,
Tonight (7/15) at 630pm there is a community meeting to review a development being proposed for a three block site between 9th and 12th along on the city's western edge adjacent to Shop Rite.  It is referred to as 930 Monroe.  I hope you can join for the presentation.  
Click here to join via zoom
.
To no surprise, Mayor Bhalla's 
nixle alert yesterday
 was misleading in that it highlighted the park this project will help fund but omitted any reference to the out-of-scale nature of the project.  But make no mistake, this is a 
massive
 project that he has negotiated.  One that is significantly larger than what the Western Edge Plan proposed in terms of bulk and density, increases ground floor lot coverage from 65% to 95%, blocks the sacred east / west view corridors of the city's grid system, and spills out onto and contemplates using 25% of Monroe Street to fulfil the obligation to build its portion of the green circuit and open space requirement.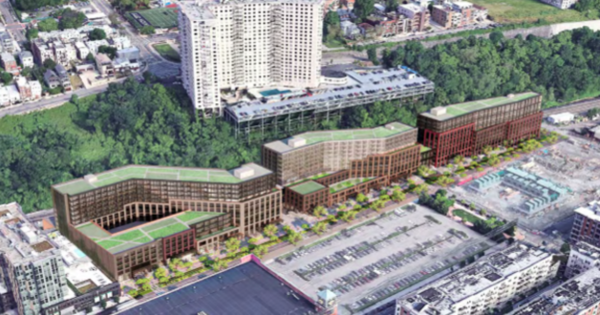 The original plan called for approximately 450 residential units and commercial space with 65% combined lot coverage built on two of the blocks with the third block being open space.  The plan also called for separation of buildings to ensure east west view corridors were preserved.  And that the developer build a linear park, a green circuit and water retention system on the property itself (not in the public right of way) and any bonus density (included already in the 450 units) would provide "improvements, contributions, or infrastructure from the redeveloper that provide a benefit to the larger neighborhood or the City".

The proposed project now includes 675 units across all three sites with approximately 95% lot coverage, and the green circuit and linear park being put into the roadway and not within the property, and all east west view corridors blocked by a building.  And arguably what would be the same financial contribution towards developing the future park at 800 Monroe as would have been required under the original plan.
The positives to me:
A source of funding for the park at 800 Monroe.  This doesn't change the timing of building the park, it just identifies a source of funding other than taxpayers which I am all for.
The positives being put forward that I don't necessarily agree with:
A green circuit / bike lane – this is something I have heavily advocated for.  However this was always included in the plan, only in this instance the developer is being allowed to use the public right of way – actually taking approximately 15' of Monroe St. to build out this plan requirement, not its own property.
Replacement of the ugly Amazon Facility.  The developer has indicated they are economically equal between this project and their other alternative which is to enter into a 20 year lease with Amazon.  I am not convinced losing this commercial tax ratable and replacing with the residential one they propose is a good thing.
500 parking spaces that will include an Electric Vehicle Charging stations.  We have recently looked at reducing parking garage spaces but in this instance, the developer is looking to build a for profit EV Charging business.
Not taller than surrounding properties.  This really just means it is not taller than the neighboring Vine and comes at what to me is a bigger expense of having a massive, monolithic structure and no ground level open space.
The BIG NEGATIVES to me:
The fact that the required green circuit is not being accommodated on the developer's property itself, but instead is being built on public property (aka a part of Monroe St.).
The project is not aligned with our street grid so the property will block east / west view corridors of the palisades at all three 10th, 11th and 12th streets – something that is sacred in Hoboken and a core goal in all of our plans including the Western Edge (Goal 6, bullet 3, page 12) that governs this project.
50% more residential density than what the plan previously called for.
The overall bulk and density of the property – while the developer was not open to less units, they were open to a taller, skinnier project that could meet more of the plan's goals for open space and view corridors, but the height is being constrained by Mayor Bhalla and State Senator / Union City Mayor Stack who both are working to protect the views of Union City residents.
The fact that Union City residents views are being protected, but Hoboken residents' views are not is crazy!
The way to think about redevelopment is that it is a give and take about what and how much the developer is allowed to build on its property.  A three dimensional box made is created made up of the length and width of the lot, and the allowable height.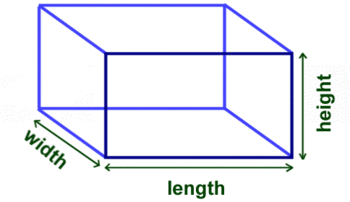 Within this box, naturally a developer will want to maximize the economic value and monetizable space (and there is nothing wrong with this).  Open space, affordable housing and parking (other than an EV charging business) have the least economic value to a developer, but the highest value to a community.  This is where the natural tension is in redevelopment negotiations.  IMHO, I am elected by Hoboken residents to fight for maximizing the things that have the highest value to our community.
In this project, two priorities have already been negotiated by Mayor Bhalla that the rest of the development has then been created around:
he has granted the developer 50% more density or 675 residential units and a certain amount of commercial space.  The 675 residential units alone will provide over $100M in profit to the developer by my rough estimate, even before any profit allocated to the EV charging business or the commercial space.
he has promised State Senator / Union City Mayor Stack that this project will protect the views of his UC neighbors.
Now… the big question… with these as priorities, what sacrifices does the Hoboken community have to make so that the 675 units and other economic features fit into State Senator / Mayor Stack's 'box'?
Answer:
increased property lot coverage from 65% to 95% creating a monolithic structure for the ground level experience
although preserving Union City views, block Hoboken's east / west view corridors and ability to see the palisades due to the out of scale nature and bulk of the buildings
loss of public property – in this case a significant portion of Monroe St. – to create the green circuit instead of developer using his own property to build, and
elimination of any meaningful open space on site, moving it offsite, benefitting from just a small amount of the incremental profit from the increased density to pay for it and having to play on the emotions of the neighbors of the proposed park to support the project.
Everything I have said here I have shared in our North Community Development subcommittee meetings on this project.  I have said from day one that I believe all of the original requirements in the plan can and should be accommodated on the property itself – including the green circuit, the linear park, preservation of the east / west views and a financial contribution towards a community amenity (aka the park at 800 Monroe).  Something has to give – whether it is number of residential units, or the height of the property.  But I do not think that the residents of Hoboken should come behind the interests of a developer nor the residents in a neighboring city.  But it seems that Mayor Bhalla does.  With $100M + in profit on this project, there is a lot of wiggle room to negotiate a better project that puts Hoboken residents first, not last.
I hope you join and watch tonight.  Ask good questions.  Advocate for what is important to you.  Agree with me… or disagree with me.  But please engage on this.  Land use decisions are permanent.  Once approved you cannot take them back.
As always, please forward to anyone you think may be interested in receiving this.  Feel free to email me at 
hoboken2nd@gmail.com
 or call me at 201-208-1674 to discuss what you have read or anything else that is important to you.
TiffanieFisher
Hoboken City Council, 2nd Ward
Engage. Inform. Advocate.
"More Voices are Better"